Ascendium's Strategic Communications team wins three GDUSA awards for their work
June 2022
The Strategic Communications team's creativity has once again been recognized by Graphic Design USA (GDUSA). GDUSA hosts an annual American Graphic Design Awards™ competition to honor outstanding design work. Only the top 10% are selected as winners, and Ascendium's Strategic Communications team was one of the few with designs chosen from over 11,000 entries.
The team's commitment to creating outstanding Ascendium brand pieces has been rewarded with three GDUSA's 2021 American Graphic Design Awards™ for the following entries.
Attigo Attract & Retain Top Talent Brochure
Ascendium Cares Volunteer T-Shirt
2020 Education Philanthropy Report
Brochure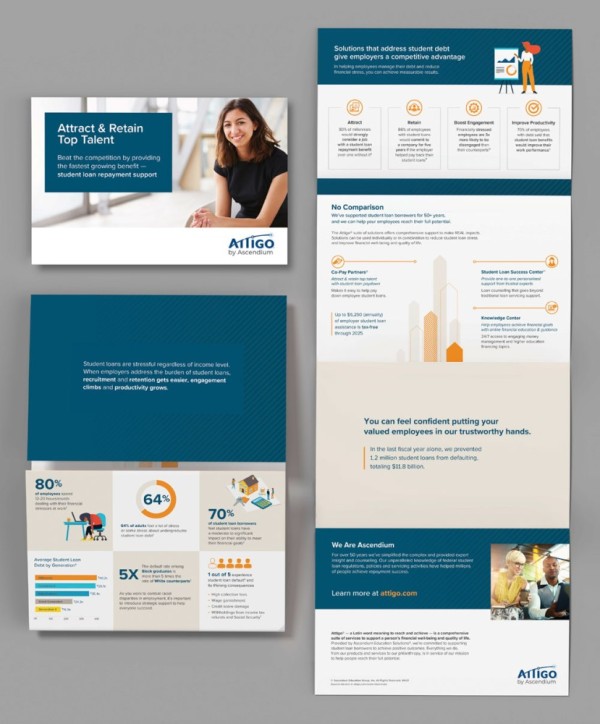 T-Shirt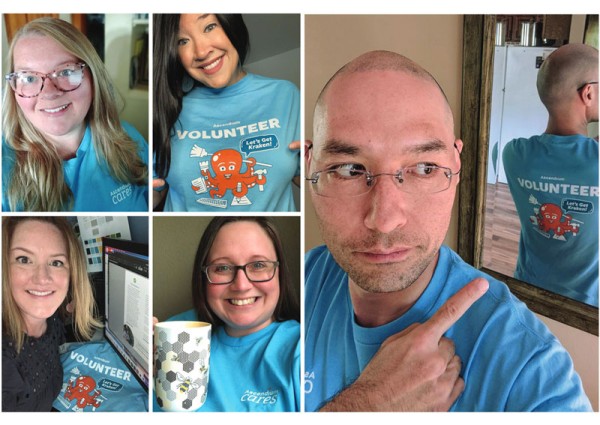 Annual Report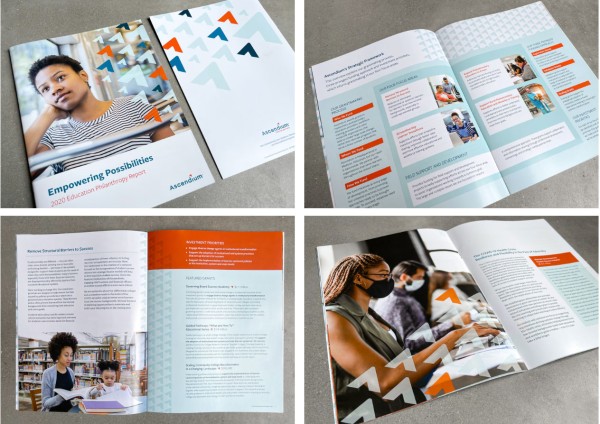 Ascendium has received many awards from GDUSA since 2014. These awards add to the impressive and growing list of award-winning work the Strategic Communications team has produced.
"While it's great to receive this recognition, we're just proud to be a part of a process that contributes to Ascendium's mission. No matter what our objective is, the team is happy to apply its skills to help this mission come true," said Vice President - Strategic Communications Brett Lindquist.