Community Giving
Investing in our Madison, Wisconsin, community makes us all stronger.
Developing Tomorrow's Leaders
The Center for Black Excellence and Culture will be a gathering place that inspires, encourages and showcases Black excellence in the Madison area and beyond. The Center's programming will be a vital community resource, focusing on health, wellness, leadership, innovation, performing arts, visual arts, youth and family. Construction on The Center is slated to begin in late 2022, with completion planned for late 2023.
Ascendium's $2.5 million gift to The Center's capital campaign will sponsor a Youth and Student Center wing that will equip learners of all ages with the tools they need to succeed. Among other features, the wing will include study space and classrooms for leadership development, STEM education and Black history studies. Meeting Workforce Needs
The Urban League of Greater Madison helps African Americans and other community members become educated, employed and empowered to advance professionally and contribute to the common good. To do this, the Urban League collaborates with local businesses to help learners secure new or better work in stable and emerging industries.
Aided by a $250,000 grant from Ascendium, the Urban League is expanding its training academy for commercial driving and creating a new training academy for careers in the solar installation and related renewable energy field. The academies will increase job placements and wages for at least 100 learners from low-income backgrounds by 2024.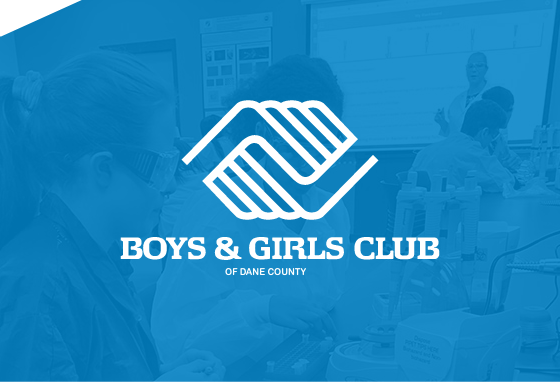 Supporting Students Every Step of the Way
Since 1999, Boys & Girls Clubs of Dane County have inspired and empowered nearly 7,750 young people to reach their full potential as productive, responsible adults. It does this, in part, by addressing opportunity gaps that create academic achievement disparities within the Madison Metropolitan School District and beyond.
Ascendium's $250,000 grant is helping them fund their Advancement via Individual Determination/Teens of Promise (AVID/TOPS) and TOPS College Success programs through the 2021-22 academic year. These programs help students from low-income backgrounds improve attendance, GPAs, access to rigorous coursework, on-time high school graduation, enrollment into postsecondary education and degree completion.
SPOTLIGHT: MATIDA BOJANG
Matida Bojang is just one of the hundreds of Madison-area students who have had their lives changed by Boys & Girls Clubs of Dane County. With help from AVID/TOPS, Matida graduated high school, explored different careers and landed a prestigious internship with UW Health. She's now studying to become a doctor at the Medical College of Wisconsin. She's also running the Mbama Care Foundation, a grassroots organization that works to improve health care and living standards in poverty-stricken Gambian communities.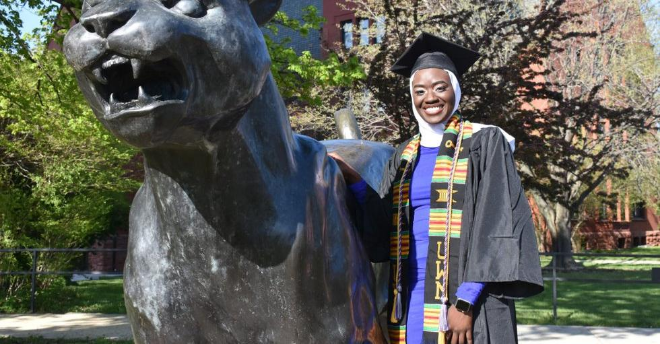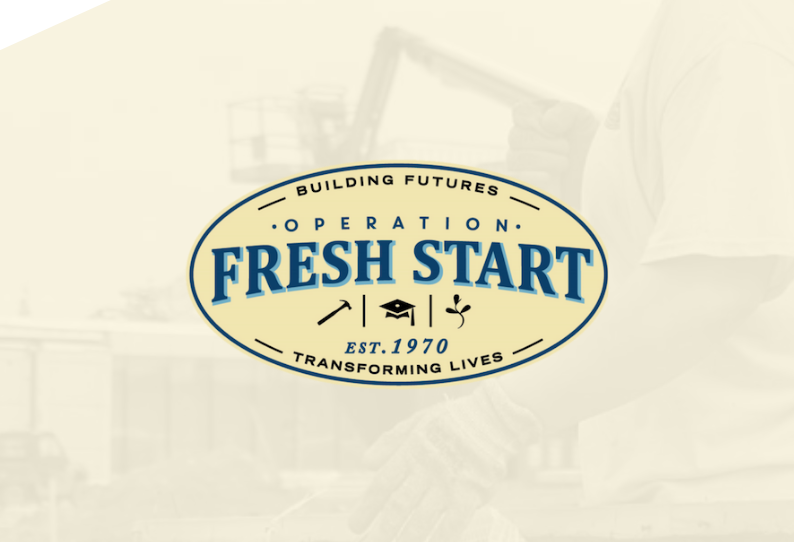 Building Better Futures
Operation Fresh Start (OFS) provides young adults from low-income backgrounds who have struggled in a traditional school setting with the mentoring, education and employment training they need to become self-sufficient. OFS participants build affordable homes, help maintain city and county parks and earn a high school diploma and driver's license. OFS Graduate Crew programs also provide pre-apprentice training for young adults ages 16-24 just starting careers in the construction trades.
Ascendium's two-year, $250,000 grant is helping OFS bolster its Construction Graduate Crew and launch its new Conservation Graduate Crew. Ninety-three percent of those who complete a Graduate Crew program are placed in apprenticeships, setting a foundation for greater socioeconomic mobility and a better life.
Offering Second Chances
For 40 years, JustDane has inspired hope for individuals set back by incarceration and other life challenges. Through innovative programs, this Madison-area nonprofit helps its clients gain the job training they need to overcome their barriers to success and earn a living.
Ascendium's $55,000 planning grant is helping JustDane develop a 12-week hospitality management training program. The program will allow students to pursue management positions, earn a certificate in hospitality management and gain admission into Madison College's hospitality management program.
"Adding a hospitality management training track to Just Bakery's curriculum is something we've been wanting to do for several years. Just Bakery offers a second chance, and expanding the program offers that second chance to more students."
LINDA KETCHAM |
EXECUTIVE DIRECTOR
AT JUSTDANE
Making College a Reality
College Goal Wisconsin provides free information and assistance to families completing the Free Application for Federal Student Aid (FAFSA), the federally required form for students seeking financial aid. For 15 years, the all-volunteer program has helped thousands of young people, including first-generation college students and those from low-income backgrounds, making their dream of attending college a reality.
Ascendium's grant is helping College Goal Wisconsin facilitate virtual FAFSA events. These events offer students and their families free professional assistance with completing the FAFSA and an opportunity to win a scholarship.