 Good Neighbor Grants
Each year, employees nominate and vote for organizations that are increasing learner outcomes in the communities where they live and work. Ascendium then awards the top vote-getters Good Neighbor Grants. In 2022, Ascendium awarded $1 million in grants.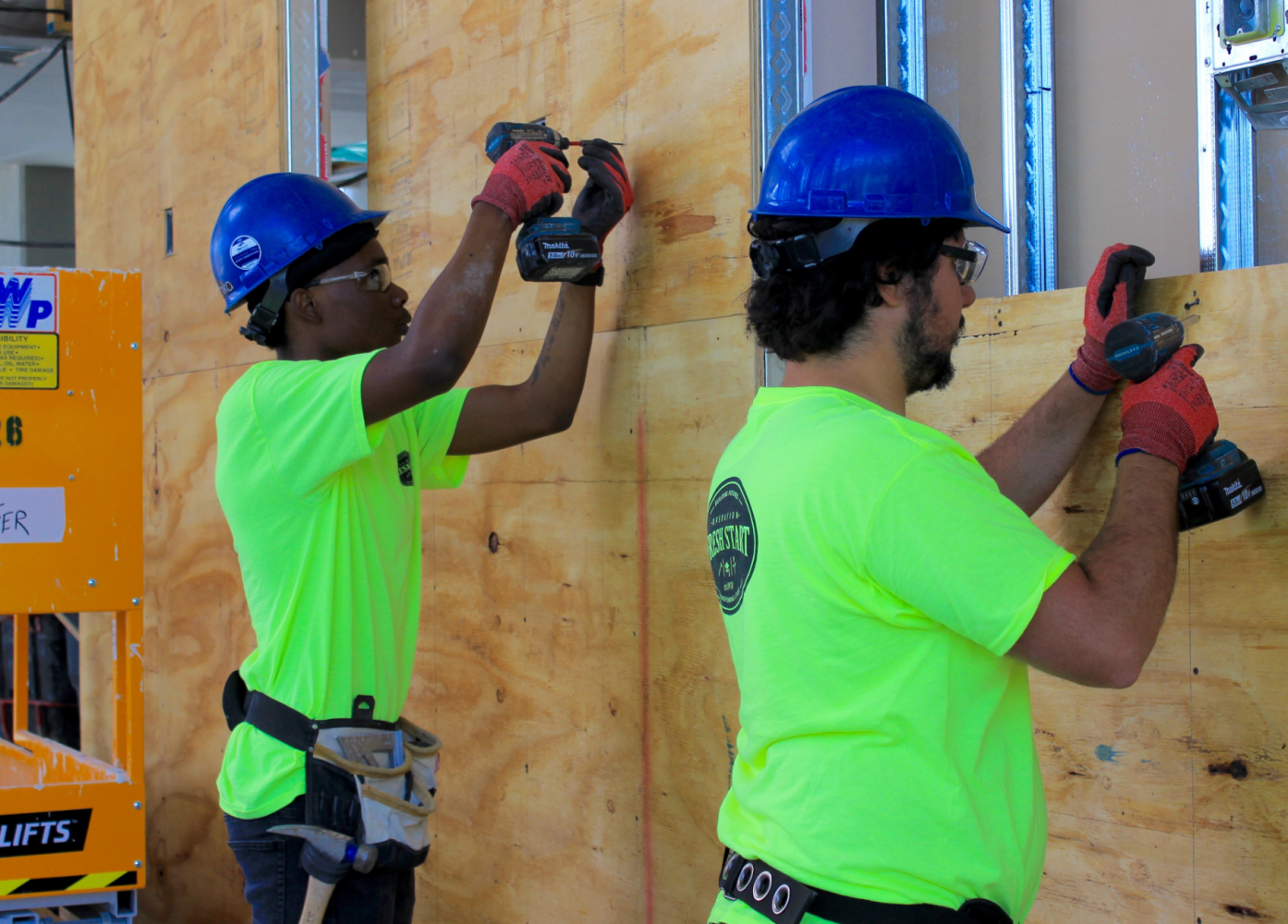 Aberdeen Family YMCA
Aberdeen, South Dakota
For over 100 years, the Aberdeen Family YMCA has offered programs that give community members the opportunity to grow and learn. Their programs focus on helping youth reach their highest potential, increasing member wellbeing and contributing to the community.
With a six-month waitlist for preschool and pre-K programming, the Aberdeen Family YMCA is using Good Neighbor Grant funds to add eight preschool and pre-K classrooms to their facility. This will allow them to increase learning opportunities and serve an additional 145 children.
Big Brothers Big Sisters of Dane County
Madison, Wisconsin
Big Brothers Big Sisters of Dane County connects youth ages 6-18 with caring adults who build long-lasting, supportive relationships with them. Mentored youth are more apt to be emotionally and socially competent and successful in school.
With their Good Neighbor Grant, Big Brothers Big Sisters is funding a MentorU pilot program with 10th graders at Marshall High School. Through this mentorship program, students boost their communication and interpersonal skills, explore different career paths and prepare for college or the workforce.
Boys & Girls Club of Aberdeen Area
Aberdeen, South Dakota
The Boys & Girls Club of Aberdeen Area seeks to help youth in the community succeed and achieve greatness. Through their diverse programming, they empower youth to excel in school and lead healthy, productive lives.
Using Good Neighbor Grant funds, the Boys & Girls Club is bolstering its workforce development programming. This programming provides teen club members with career-related field trips, job shadowing and training opportunities to help them get a jumpstart on their career dreams.
"With this grant, we will be able to expose our club members to a variety of different career pathways and hopefully help them recognize their potential and develop necessary skills to become anything they dream."
MEGAN RESHETAR |
PROGRAM DIRECTOR
AT BOYS & GIRLS CLUB OF ABERDEEN AREA
SPOTLIGHT: HUSSEIN ALSHAMMARI
One of the adult learners Literacy Network has helped is Hussein Alshammari. Hussein arrived in the U.S. in 2020 as a refugee from Iraq. While studying with Literacy Network, he improved his English and earned his High School Equivalency Diploma. Now, he's a student services coordinator at Literacy Network, making sure other learners have the same opportunities he had.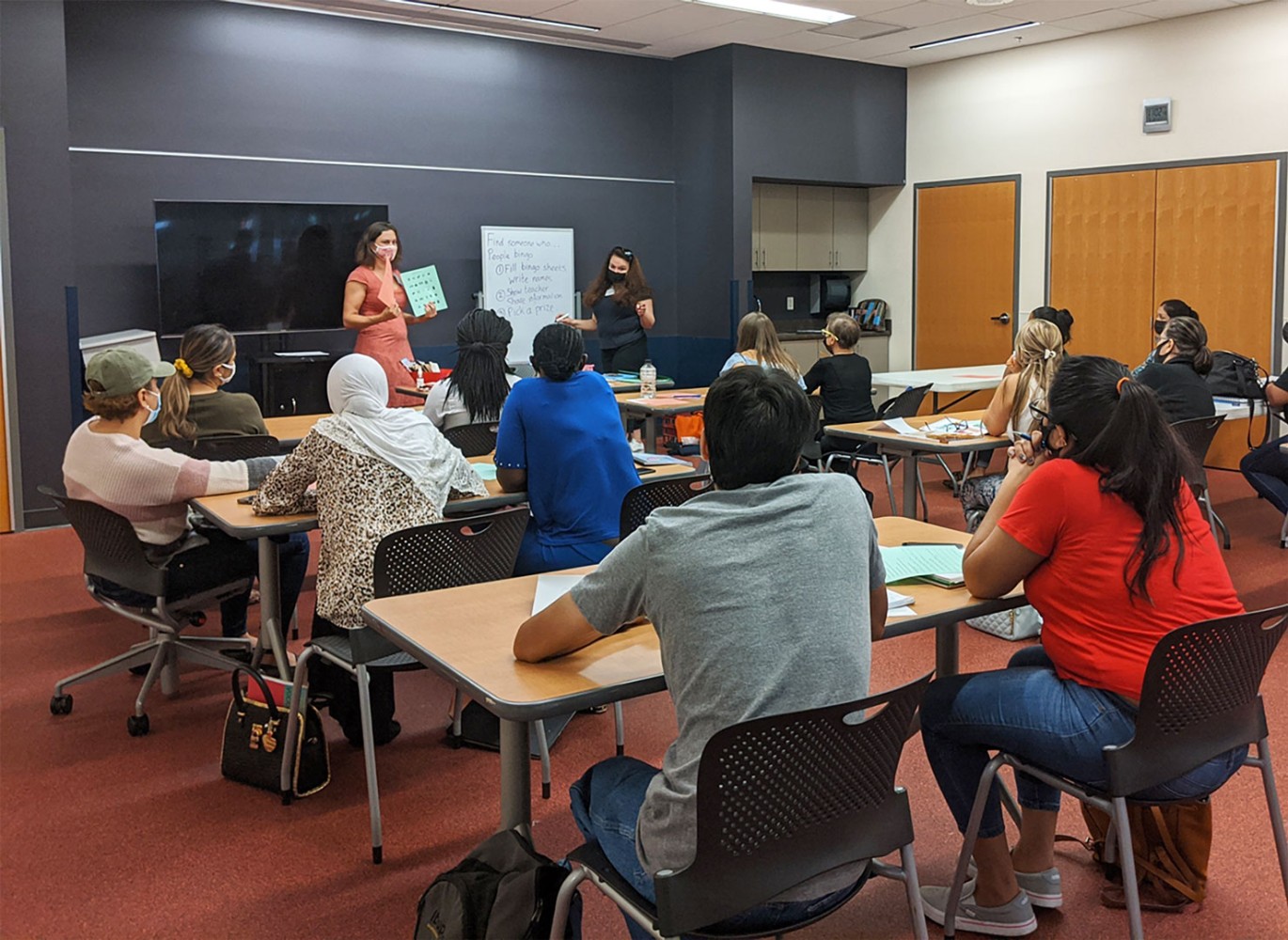 Madison Public Library Foundation
Madison, Wisconsin
The Madison Public Library Foundation helps bridge the gap between the publicly funded services the nine Madison area libraries offer and additional programming and technology that would further enrich the community. By providing free and equitable access to high-quality cultural and educational experiences, they ensure everyone has the opportunity to thrive.
With Good Neighbor Grant funding, the Madison Public Library Foundation is growing its literacy and business initiatives, including Parents as First Teachers, We Read and Madison Writing Assistance. These initiatives encourage school readiness, inspire a love of reading, promote functional writing skills and more.
Operation Fresh Start
Madison, Wisconsin
Operation Fresh Start (OFS) provides mentoring and education and employment training to young adults from low-income backgrounds who have struggled in a traditional school setting. OFS participants earn their GED, get a driver's license and learn construction or conservation skills, all of which help them become self-sufficient.
OFS is using their Good Neighbor Grant to fund wraparound support for their program participants. This includes providing stipends and basic necessities, like food and transportation. With barriers to learning removed, participants can focus on pursuing career paths that lead to a better life.